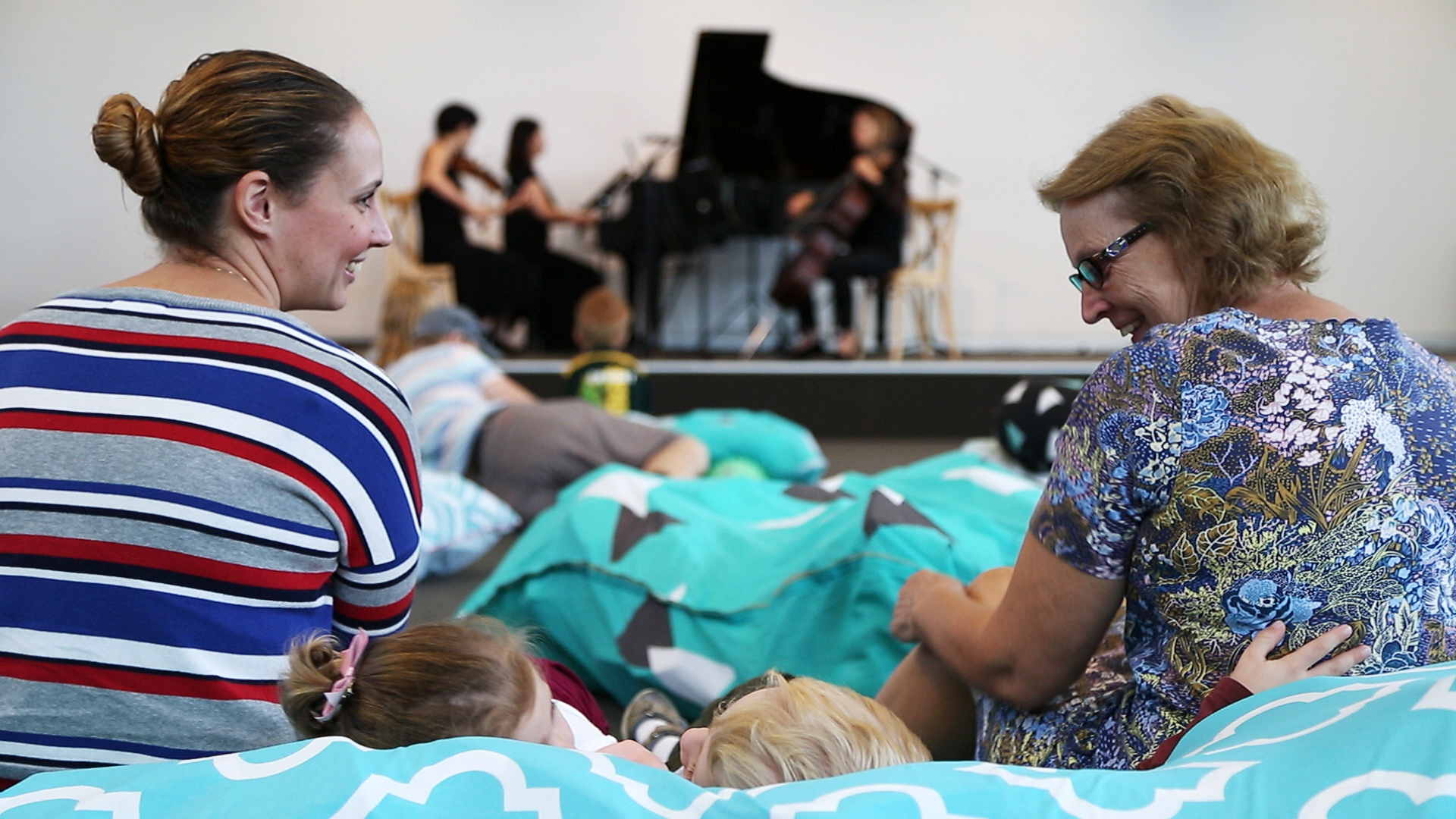 SENSORY CONCERTS
"Everyone deserves access to high-quality classical music, no matter their age, abilities or background." ~ Grace Kim


As a classical musician and mother of two, Grace has always known the value of making music a part of children's lives and the crucial role it plays in brain development. But when her oldest child was diagnosed with autism and ADHD and struggled in live music settings, she saw a need to bridge the gap between comfortable performance environments and neurodiverse audiences.


And so, Sensory Concerts was born.


Sensory Concerts is a series of high-quality classical concerts for children and adults with sensory/special needs, directed by Grace Kim.


An internationally respected concert pianist and music educator, Grace and her colleagues perform to small audiences in accommodating spaces, giving children and adults the opportunity to hear and see quality live music without feeling overwhelmed.


With various seating options, retreat areas and on-site therapist support, Sensory Concerts make it easy for people to self-regulate.


"We really don't mind if people need to move around, lie on a crash mat or take time out from everyone else for a while,'' says Grace. "I program the music especially with this in mind so that everyone can engage and benefit without feeling overwhelmed or restricted.''


Whether it's a sensitivity to crowds, noise, light, smell and/or touch, audience members' individual needs are taken into account, creating a safe and accepting place to enjoy live classical music.
See our explainer video
here
F
ollow us on
Facebook
and
Instagram
for regular up to date photos and information